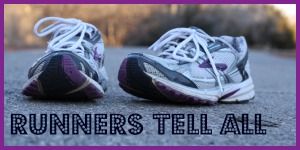 In
my last post on running
, I confessed that I hadn't hit the pavement in nearly a month, I shared my revelations about how that made me feel mentally and physically, and I resolved to get back to my training regimen.
Here's the good news: I ran that night - and I've been running ever since. Here's the somewhat surprising news: I'm not training - and it's glorious.
Since I started running in December 2011, I've been a huge proponent of having goals for my running. I registered for a race almost immediately after starting Couch 2 5k because I knew that, without a concrete deadline by which I had to run 3.1 miles, I'd slack on the program. I've signed up for races regularly since then, respectful of the kind of motivation I need to stay healthy and active.
But, strangely, I seem to have switched into a different place, again both mentally and physically, with my running; the last time I ran a race was in mid-February, I missed the one I was supposed to run this past April, I have nothing on the calendar for the next few months, and I'm totally okay with it. Not only am I okay with it, actually, but I'm running with it.
I've been knotting my sneakers two or three times a week since April 21, heading out for 2.5-4 miles at a time with Charlie. My runs are entirely guided by how my body feels. I take it easy if my lungs are struggling a bit with the weather, I push myself if my legs demand a challenge, and I let Charlie pull me up hills instead of rerouting us to flatter roads when we're having a good time. It just feels really natural.
I guess that's why I haven't been Instagramming (or blogging) about my running since the last Runners Tell All link up. My running doesn't seem to warrant special attention right now because it doesn't feel special. It just feels like an unextraordinary part of my life.
And that's why, as I join Amanda and Beka and their friends today in spirit if not in deed, I'm sharing a video of me running for the bus this morning. On the one hand, I honestly could not have done that before December 2011 and that's something to celebrate! On the other hand, you can't get much more mundane than trying to get to work on time. Thank you, running, for being something glorious and something banal at the same time for me right now!