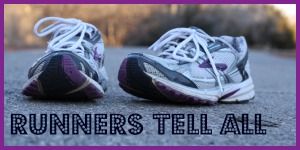 I have a confession. I haven't been on a run in 25 days, and I feel awful about it.
The problem isn't that I'm annoyed about not taking advantage of the most beautiful running days we've had in months, though I am, and it's not that I'm frustrated about spending $75 on a race I didn't run, though I definitely am; it's that I feel totally disconnected from and disrespectful of my body.
I had grand plans for my spring training schedule, including a gorgeous 10 mile race on April 13 in preparation for an early summer half-marathon to redeem me from
my last 13.1 miles
, and none of them have come to fruition. There are a few excellent excuses I could make - I started a new job on March 31, Jon was visiting April 4-15, and we had two evening work events last week - but even recognizing that the past month has been mentally and logistically draining doesn't make me feel any better physically or emotionally.
From the past month of not running, I've learned that, unless I'm injured, I have to run. Running has become such an integral part of my life that neither my body nor my soul are as strong as they can be when I'm not pounding the pavement.
I'd already discovered that I eat better when I'm training
, but I started to take for granted how many areas of my life are positively affected when I'm active. (I do walk 5-6 miles every day thanks to my commute and all the walks that Charlie demands, but that's not the same as gearing up and going out for a run. Thanks, Fitbit, for both reassuring me and allowing me to get complacent!) When I'm not running, I don't feel connected to my body, I don't appreciate what my body can do, and I don't love how my body looks.
That last one is the most interesting to me, actually. Even if my clothes fit the same as they did 25 days ago, which they don't due to overindulgence on top of the lack of activity, I know that I don't see the same thing in the mirror as I would if I hadn't let my running fall by the wayside. Because of running, I love my body, extra pounds and all; without running, I forget to be proud of my body and what it can accomplish.
And so, dear readers, I'm going for a run tonight. I'm getting back on the wagon - this is a lesson I don't want to have to learn again!