I went for a run before brunch today through the heath to the river - it was an absolutely beautiful morning. The colors were brilliantly alive, the wind whistled through the rushes, and sky stretched for miles. I didn't bring a camera, but luckily Jon walked behind me so that he could shout directions (since I would have gotten totally lost without instruction) with his iPhone in his pocket.
Of course, we had a full English breakfast when we got home, probably totally negating the effects of the run, but I'm not counting the outing as a Couch to 5k session anyway because I don't know how far I ran which means that I couldn't compete against myself. (More on the running and the program in tomorrow's Monday Musings!)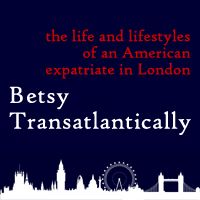 By the way, do you like my new blog design? It's all thanks to the lovely and talented
Joelle from something charming
- if you're researching designers for a new look for your own blog, I cannot recommend her enough! We've been rolling out the changes for about a week, but we're almost done and I'm so thrilled with how it's turned out. (Thank you, Joelle!) I've also started fleshing out my additional pages, found at the top of the blog; please do help me complete them by letting me know what you want to see in the "expatriation" and "faq" sections. After all, this blog is for you!